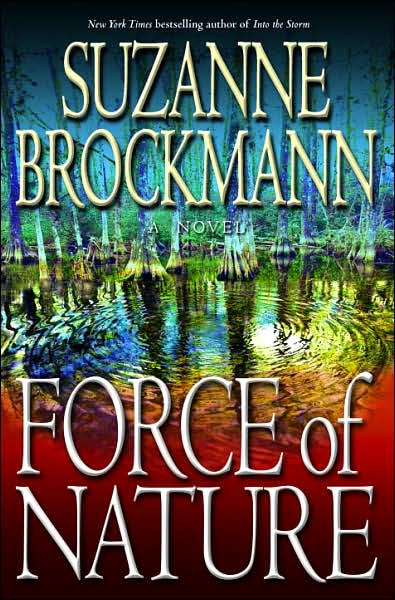 Book description:
Florida private investigator and ex-cop Ric Alvarado's life is spiraling out of control. First, his beautiful new Girl Friday Annie Dugan is far more interested in fieldwork than filing. Sparks fly between them from the word go.
Then one of their clients turns femme fatale and tries to gun down an innocent man. With quick thinking and reflexes, Ric comes to the rescue, only to learn he's done a good deed for some very bad people.
Suddenly Ric finds himself deep undercover with Annie, working for notorious crime boss Gordon Burns. One mistake from his painfully inexperienced partner, and they're both dead.

FBI Agent Jules Cassidy's life isn't in much better shape. For years, the FBI has been trying to prove Gordon Burns's ties to terrorist activity. Now, thanks to Ric and Annie, Jules has found a way into the lion's den. But in the course of his investigation, he comes face to face with Robin Chadwick, the charismatic but self-destructive, closeted movie star for whom Jules still feels a powerful attraction. Robin's in town promoting his latest film - and Burns is a star-struck movie buff.
With Robin and Jules's help, Ric and Annie are soon entrenched inside Burns's organization, surrounded by killers who may already have executed an FBI infiltrator. Before long they realize that many more lives than just their own will be at stake if they make a false move. As the heat rises, so do the risks they're willing to take - in the line of duty, for the sake of loyalty, and in the name of something that runs even deeper.
Small note: I'm going to try a different format for this review. Let me know what you think.
Annie Dungan is my new favorite Brockmann heroine after Gina. I hate almost all her heroines. While trying to portray them as strong women, she crosses the line into ball-busting bitch. Not so with Annie. Which was a refreshing change.
I know the #1 question everyone is wondering. Did Ric Alvarado cry? Let me just get that out of the way right now. Yes, he did. Mother-f-er. I had high hopes that we wouldn't get a cry-baby. In the first scene where Ric cried I was like, damn, he's pussyfied. Then in a stellar rebound, he was actually acting like he was crying, so I was actually thinking we'd finally get one. Sorry to say folks, he did cry toward the end of the book. Which is a damn shame. Onto the review.
The Plot: After quitting the Police Force, Ric Alvarado starts his own P.I. firm. Doing a favor for an old friend's sister, Ric hires Annie Dungan to be his "secretary". This is not a position she is thrilled to be in and is continually trying to talk Ric into being partners (as in working partners). Ric refuses to consider it b/c he's a macho man and he's not going to put Annie in harm's way. Which he does anyway when he takes on a case to find a missing person. What seems like an open and close case turns into the goatfuck of the century after Ric's client tries to gundown someone Ric thinks is an innocent civilian. Little does he know that saving the life of Gordon Burns Jr will take Annie to the front of the class and bring her to the attention of a family that is currently being investigated by the F.B.I. Yup, none other than Agent Jules Cassidy. Once Ric and Annie are in the "inner circle" of the Burns family, Jules enlists their help with his investigation. Chaos ensues, as you can imagine.
My Thoughts (on Ric & Annie): I really liked them as a couple. After Annie and Ric first made out hot and heavy (as a distraction technique of course), I was really bothered when Ric almost jumped right into bed with the client that just shot him. Seriously, it bugged. Especially because Annie walked in and saw him almost boinking the crazy-ass bitch. Suz made it all right though because Ric thought Annie was a lesbian. Why? Because Annie's brother and Ric's good friend, Bruce, told Ric that Annie was gay right around the time he started noticing her as a woman. Yup. That was hysterical to me. I laughed my ass off. Literally. Like my kids were asking me what was so funny. LOL. It was a little lame how Ric always thought Annie would be "the one", if she wasn't a lesbian. Umm-hmmm. I really liked how Annie didn't let Ric get away with anything. She called him on shit.
My Thoughts (on Jules & Robin): Jules got his HEA by the end of this book. I think it was supposed to be this whole big secret. I know I would have enjoyed it more if I would have known he would be getting his HEA. Why? Because the love life of Jules has been dragged on long enough. Halfway through this book (not knowing he'd get his HEA), I was almost hoping that Robin would die b/c I didn't think that he was good enough for Jules. He was an alcoholic, so far in the closet-he-has-mothballs, pansy ass mo-fo that I wasn't having good thoughts about him. While Robin finally admitted to himself that he was gay, he still couldn't have sex with a man w/o being drunk. Of course he didn't think he was a drunk. *rolleyes* Not even his sister, Jane (Hot Target), telling him that her and Cosmo didn't want him babysitting made him think he had a slight drinking problem. So that's why I didn't think he was good enough for Jules. He eventually came out of the closet, in a big way. Went to rehab. Committed to Jules. What I didn't like in this book was my feeling that Suz used it as a sounding board for gay rights. I understand that she is a huge advocate and I don't blame her. That doesn't mean she needs to get all preachy in a work of fiction. Which is the way it felt as I was reading. I don't know if it's worse in this book, but I never really noticed it before. I might have to do a reread b/c I really don't remember feeling like she was shoving info down my throat. Btw, there is some m/m action, but it's very subtle. Nothing like Carol Lynne. *g*
Overall, this is a worthy addition to the Troubleshooter series. I'd even go so far as to say it was worth the HC price. I know that I'll be picking up her Christmas hardcover.
4 out of 5 stars.