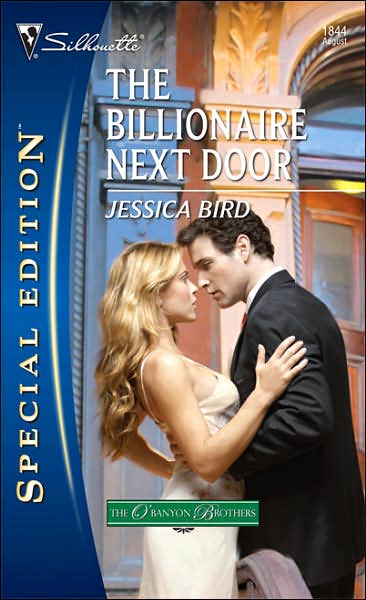 Book description:
Take-no-prisoners deal-maker Sean O'Banyon ate Wall Street financiers for lunch. So why was he losing sleep over a fresh-scrubbed nurse in old jeans and a too-big T-shirt? Maybe it was those warm green eyes. Or the way she blushed when he got personal. There was no denying the serious chemistry between them. But sooner or later Lizzie would learn his deep, dark secrets: First, he had trust issues. And second—he'd rather not go into the whole family thing. He didn't do relationships…but amazingly, Lizzie made him want one anyway.
This book was MUCH better than Man in a Million. Much more enjoyable. Much less of the BIG MISUNDERSTANDING.
Sean O'Baynon was a super-hot hero. After leaving his father's home in South Boston at 18, Sean has never returned. With a head for finance, Sean has made a name for himself on Wall Street. When he receives a call telling him that his father is dead, Sean heads to the house that he grew up in and that he hasn't been back to since the day he walked out.
Lizzie Bond doesn't understand why her landlord and friend, Eddie O'Banyon, died alone. Knowing that he has three sons, she is at a loss to why none of them were at his bedside. Lizzie feels a horrible sense of guilt that he died all alone. After calling his son Sean, Lizzie waits for him to arrive to claim his father's body. She's unprepared for the feelings Sean invokes in her.
Of course Sean has been burned by a woman before. Right after he went from poor to rich, he met a woman and "showered" her with gifts, money, and whatever else she wanted. He soon learned his lesson when the woman left him for a richer man. From then on, he rarely spends money on women though he's far from cheap. He just doesn't want to get burned again. Which brings us to the BIG MISUNDERSTANDING in this book...
Lizzie doesn't know who Sean is. She has no idea he's rich. She works two jobs to support herself as well as her mother. Sean thinks she's too good to be true. When they go on a date, Lizzie offers to pay for half the dinner. She's almost too good to be true. When she does find out who Sean really is, it doesn't change much. She's still as fiercely independent as she ever was. The only thing she does do (toward the end) is take Sean up on his offer of living rent free until he sells the duplex.
When Sean is cleaning out his father's possessions, he finds all sorts of canceled checks that Lizzie wrote to herself, signed by his father. He also finds his father's will, which leaves all his belongings and any cash in his checking account to Lizzie. Needless to say, he flies of the handle and thinks he's been taken for a fool again. After accusing Lizzie of being a gold-digging tramp, he walks out of her apartment and swears he won't return. Ha.
The BIG MISUNDERSTANDING is eventually cleared up and the book is wrapped up quite nicely. Bird setup the O'Banyon brothers very nicely and I believe I will be reading the next too books for Mac and Billy O'Banyon.
3.5 out of 5 stars.