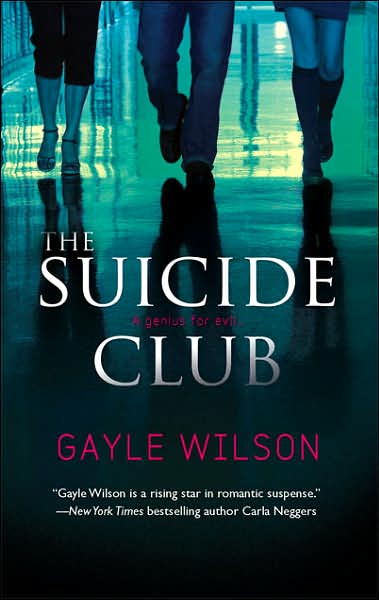 From the back cover:
Lindsey Sloan teaches the best and brightest students at Randolph-Lowen High School—exceptional teens with promising futures far from their small Alabama hometown. So when brash detective Jace Nolan arrives from up north and accuses her kids of setting a series of fires in local black churches, Lindsey is furious.
No matter how Jace tries to convince her, Lindsey can't believe her pupils could do something so horrible, let alone be addicted to the rush of getting away with it. But when her attraction to Jace places her in mortal danger and people begin dying, Lindsey can no longer be sure just what her students are capable of.
If Jace is right, it's up to the two of them to outsmart these criminal minds—before they carry out the ultimate thrill-kill.
Sounds like it would be good, no? Well, it sounds better than it is.
Lindsey Sloan is a goody-goody. She's too idealistic...holier-than-thou, if you will. It got annoying as hell.
When Detective Jace Nolan goes to Randolph-Lowen HS, he is sure that one of Lindsey's gifted students (read: genius) are behind the three church fires in Randolph, Alabama. [Side note: Jace was first introduced by the Principal as Lieutenant Jace Nolan, but somehow it changed to Detective.] Now how Jace is sure, I still haven't figured out. Since there isn't a shred of evidence at any of the scenes, he apparently thinks that only a kid could pull that off. Huh. Needless to say, Saint Lindsey is stunned by Jace's beliefs. I mean come on, Lindsey spends an hour a day with these kids. She knows exactly what they're capable of.
From the beginning we know that it is a student b/c we get little snippets from his/her POV. After Lindsey is seen talking with the Detective, those involved decide to teach the teacher a lesson. How? By sticking a rattlesnake in her clothes hamper. She barely saved herself from being stuck. Again, you ask how? Well, she knows the smell of a rattler contained in a clothes hamper, of course. How else? So she calls the police. Which sounds really pathetic, but I probably would have too. Jace ends up knocking on her door at 3am to see if she's all right. Again, keep in mind, Saint Lindsey took an instant dislike to Jace. It's only been a day since they first met. But, being the strong manly-man that he is, Jace gallantly stands guard outside her house. A few days after that, Jace makes Lindsey spend the night at his place b/c he can see she's not sleeping.
About halfway through the book, students start to committ suicide. Lindsey's students to be exact. Now she realizes that she might not know them as well as she thinks she does. The first student that comitted suicide actually came to talk to Lindsey the day she did it. Lindsey didn't have time for her, though. So now Saint Lindsey will feel guilty for the rest of her days. Maybe I should call her Martyr Lindsey. From reading Wilson's acknowledgement, Lindsey was intended to be portrayed as a devoted teacher who is only trying to protect her students. She fell a little bit short with that.
Any-hoo, together Jace and Lindsey start piecing together the mystery. Lindsey soon realizes that everything revolves around her "special" students. Oh dear. There's another thing she has to add to her list of things to feel guilty about. Obviously she wasn't challenging them enough, or they wouldn't feel the need to burn down churches or drive their fellow classmates to suicide. It was when the Principal seemingly committed suicide, that the author lost me.
The character development was really bad. So was the relationship development between Jace and Lindsey. Lindsey won't help him, but she'll sleep in his bed with and without him. Jace doesn't want a relationship, so he'll sleep (read that as have sex) with her but he won't break it off with her until after the mystery is solved? Why? Because it's his duty to make her feel safe. Yup.
This book really didn't seem that bad as I was reading it. I'm glad I took a couple of days to review it. Wilson's books are really hit and miss for me. The last two she released were really good. This one, not so much. Sorry for the letdown, Rowena. *g*
3 out of 5 stars.